Governing Board
Kindness Foundation is a 501c3 nonprofit organization which operates under the authority of Mississippi's Secretary of State. The organization is governed by a Board of Directors, each of whom, after being nominated and elected by the Executive Committee, serves a three (3) year term for which they can be re-elected.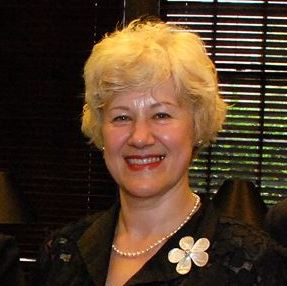 DR. Olga lutsenko, founder and president
When Communism fell, Dr. Olga Lutsenka, was working as a Professor of History with the Academy of Pedagogical Sciences in Russia in 1991, when she was contacted by the Russian government and asked to develop a system for teaching morals in the Russian schools. After extensive research, Dr. Lutsenko and her colleagues identified the Bible as the best resource to develop a morals and values curriculum.
She and her colleagues in the Ministry of Educationwere responsible for the education of 21 million students and provided oversight for 200,000 teachers. She is regarded as one of the foremost educators in Russia. In the course of her research, Dr. Lutsenko became a Christian and founded FOND DOBRO or Kindness International. Subsequently, the Russian Education Department, who would only work with Russian led organizations, signed an Agreement for Cooperation with Fond Dobro (the Kindness Foundation) on education, culture and the spiritual rebirth of Russia". The Russian government encouraged the organization to supply Bibles and other materials to schools because all of the Bibles had been destroyed during the 75 years of Communism. Opportunities later appeared to expand into Ukraine and more recently, into Latvia.
Dr. Olga, during her last few years in Russia, organized a special ministry to Russian families, students and teachersby establishing Christian Education Resource Centers throughout the country. These highly effective centers offer Christian counseling, family life training and specialized training for Russia's public school teachers in Christian ethics and morality. She also set up convocations across Russia to train teachersto use Biblical materials. To date, over 25,000 teachers have participated in the convocations.
Because of her Christian testimony and her support of conservative political ideals, Dr. Olga received numerous threats on her life. She resigned her position with the Ministry of Education in Russia in 1996 and moved with her husband, Fred toCanada where they continue to oversee the work of the Kindness Foundation, traveling to Russia and Ukraine several times each year.
Rev. fred lutsenko, vice PRESIDENT
Rev. Fred Lutsenko was born in Ukraine, but when he was a small child, his family fled to China to escape persecution as Christians. They later migrated to Australia. His career path required travel to numerous countries and he eventually joined forces with another Christian organization to teach 'Creationism'. It was this project that led him to the Department of Education in Russia, where he met Dr. Olga Polykovskaya and they fell in love and were eventually married.. By 1996, Dr. Olga was receiving threats on her life from factions who didn't want Christianity to expand in Russia, forcing them to leave in the dead of night and to escape to Canada where they continue to oversee the work of the Kindness Foundation, traveling to Russia and Ukraine several times each year.
delois smith, VICE PRESIDENT and treasurer
DeLois Smith is a real estate broker in Hattiesburg, Mississippi and has owned The All Star Team Realtors since 1992. In 1996, DeLoisand her husband, Lavon Smith, traveled to Orlando, Florida to attend a convention hosted by the Association of Christian Schools International. It was there that they first heard Dr. Olga Lutsenko speak. They were inspired by her story of Russia's turn towards Christianity and upon meeting her and her husband, Fred, afterwards, offered to help with funding. Ultimately, the Kindness Foundation in Hattiesburg was formed and has raised money, mostly from local residents, to fund the organization for more than 20 years. DeLois and Lavon have led numerous trips to Russia and Ukraine to tour the schools and to meet educators with the Kindness Foundation.
dr. glenn molsbee, chairman pro tem and secretary
Coming soon...
janet blouin, art exhibit director and curator
Janet Blouin is originally from just outside of Boston, Massachusetts, where she attended Boston University for an undergraduate program in sociology, and Harvard University for a graduate program in psychology. Janet met her husband, Scott Blouin, while they were both undergraduate students at Boston University. For the first four years of their marriage, Janet and Scott lived in Utah, where their two sons, Andrew and Alex, were born. Janet and her family have lived in Hattiesburg, Mississippi since 1994. Janet worked for many years as an outpatient therapist before coming to her position as Art Exhibit Director / Curator of the Kindness Foundation's collection of award-winning children's Christian art from Russia, the Ukraine, and Latvia.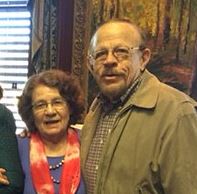 hal cox, director
Hal Cox grew up in Hattiesburg, Mississippi, and graduated from Hattiesburg High School. He earned a degree in electrical engineering from Georgia Tech University, which led him to a career working with Texas Instruments. After a number of years in Dallas, he returned to Hattiesburg to be available for his aging parents. Through friends back in Dallas, he was introduced to a beautiful Christian woman named Simona who had moved to Dallas from her home country of Romania. After a friendship of a couple of years, they would eventually marry and adopt two young boys from Romania and raise them in a loving home. Hal is self-employed in Hattiesburg, working as an electrical engineer, entrepreneur and inventor.
Around 1989 he helped to form Community Bible Church with some other local families. Then in 1993 when Hal and Simona were married, she became involved with the church as well. In early 1998 several families from Community Bible Church had the opportunity to meet Dr. Olga and Fred Lutsenko and to Learn about this unique opportunity in schools of the former Soviet Union. Immediately Hal and his pastor joined DeLois Smith, Dr. Olga, Fred and several others on a Vision Trip to Russia. It was on this trip that he got to see first hand the Bible integrated into the various disciplines and taught in the classrooms through the efforts of the Kindness Foundation and the many dedicated teachers. He also witnessed the impact in the lives of children. Soon afterwards, Hal was nominated to serve on the Board of Directors of the Kindness Foundation, where he continues to serve and help guide the ministry. He and his wife participated in several additional trips to Russia and Ukraine with the Kindness Foundation in subsequent years
peggy braswell, director
Coming soon...
david arnold, director
Coming soon...
Dr. nathan barber, director
Dr. Nathan Barber has been a professional pastor in some position with the Southern Baptist Church for 52 years. At present, he is serving as Pastor to Victory Baptist Church in Bassfield. Prior to this, Dr. Barber served as the Associational Missions Director for Covington-Jeff Davis Baptist Association for 8 years.
He also founded a ministry, Chaplain to Heroes, to servethe law enforcement, fire fighters and emergency medical service personnel. Dr. Barber has served as a Command Chaplain for the Mississippi State Guard for 10 years. He also serves as a volunteer Chaplain for Forrest General Hospital.
Dr. Barber has served on the Board of Directors of the Kindness Foundation since 2016.
National Advisory Board
Dr. Ligon Duncan
Richard Green
Diana Howie
J. Lavon Smith
Dr. Paul Kienel
Dr. Roger Oakland
Executive Director & Curator of Art Exhibit
Jennifer West